Exploring Identity and Gender
When you are exploring your identity and gender, it can be difficult to face life as it is. Most of my clients are trying to live an authentic life, but those who are trans have a journey that is more challenging. It takes courage and bravery just to be who you are, as being true to yourself and living authentically can be the ultimate risk.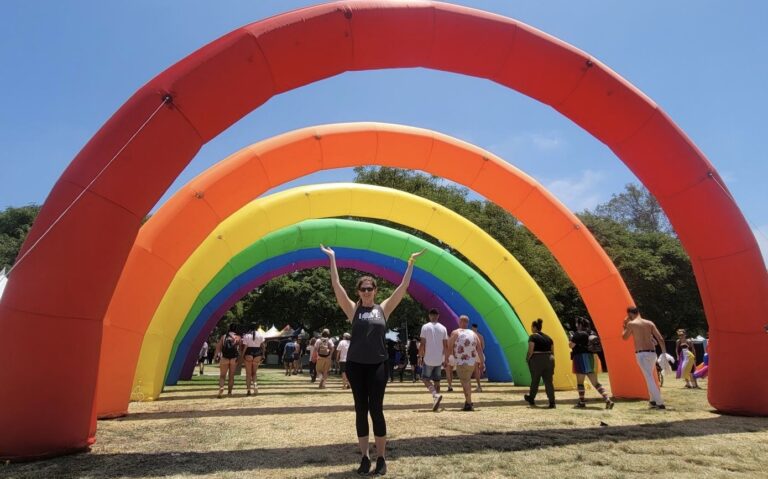 I've been working with the LGBTQIA+ communities since 2014. I help people who are transgender, non-binary, gender fluid, questioning, etc. find a way to embrace reality, be authentic, and strive for their hopes and dreams. If you are just beginning to explore your identity or are in the transition process, I can support and connect you to resources for both medically transitioning (referrals to surgeons both locally in California and all over the country) and socially transitioning. Our work together includes navigating pronouns, coming out, and finding inner peace and self-love.
It takes courage and bravery to be fully yourself despite the challenges you face. There are key moments where you'll just have to cross the line. It can feel big and scary, and although there will be risks, I'll help you navigate them so you can move forward to be true to yourself.
Honor your individuality. Live your most authentic life.
Accepting Yourself Can Be Scary
Verbalizing who you are for the first time can be scary. Some people have known for as long as they can remember, but there are many people who fit in the space in between and are unsure how to make sense of this aspect of themselves.
Everyone is on a quest to know who they are, but for people who are gender questioning or trans, it's an even greater challenge, especially if you're not surrounded by support. Being who you are takes so much more effort and you are externally exposed. It's never as easy as, "this is who I am, and this is how I dress/present." Trans and non-binary folx have to navigate family and workplace reactions and they are often faced with invasive questions when cisgendered people aren't faced with the same scrutiny. There's much more vulnerability when one begins to medically and/or socially transition and knowing how to address the challenges along that journey can feel overwhelming.
I offer ongoing support in a safe space to explore your gender, and help you understand what it means to separate social constructs from your own sense of self. When we work together, you'll gain a better understanding as to who you are as a unique individual. The transition process is ongoing, likely for a lifetime. However, the phase of time in which you are moving through the medical and social aspects can feel like the most difficult. I'm here for you to get the process started as you continue your journey, wherever you are, and learning to live in a world that is not always accepting but is big enough for all humans to grow and thrive.
You Don't Have to Go Through This Alone